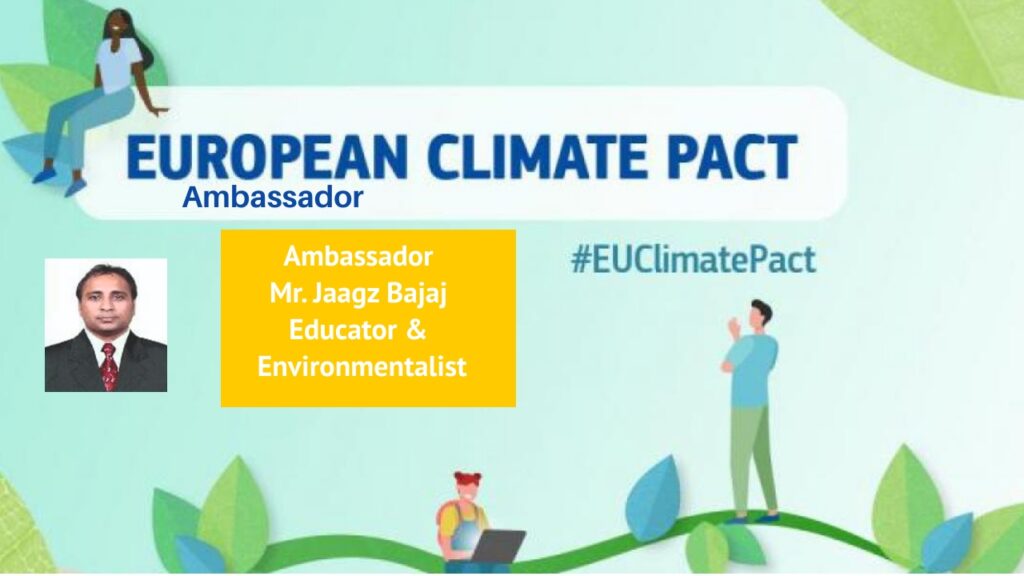 European Climate Pact Ambassador from North Macedonia.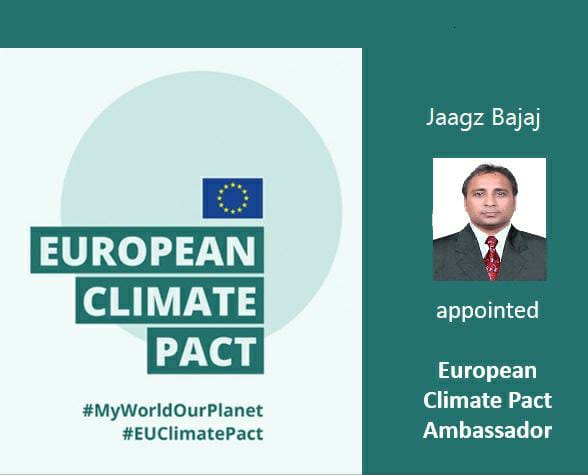 In recent times unintended climate change and the safety of the fragile environment are matters of great concern and the European Parliament is committed to taking steps for the overall safety in this area.
Recently Mr. Jaazg Bajaj, a noted educator, speaker, author, environmentalist, Fellow Chartered Educator, and above all head of Inter-Governmental Body namely Diplomatic Research and Policy Foundation and University has been appointed as European Climate Pact Ambassador from North Macedonia.
It is a matter of great pride and joy for all CCLP Worldwide Members that Mr. Bajaj former Secretary-General and current mentor of CCLP Worldwide has been chosen for this coveted position.
Mr. Bajaj is entrusted with a focus on supporting local governments and non-governmental organizations through substantive training and workshops, environmental education, and financing activities aimed at preventing climate change and minimizing its negative effects. Ambassador Bajaj advocates for suitable corrective actions to reduce the impact of climate change at a local level, And will encourage Local Municipalities to participate in the 'Green Cities' program. At the International level, Ambassador Bajaj will organize plantation drives at the Institutional level.
Readers may choose to read similar articles at
Soft Skill training – Latest Education Trend
Digital Literacy campaign – a major shift
MOU signed with Union of Tourism Kosova
Total Page Visits: 3946 - Today Page Visits: 5